I actually have three other brush sets made from a long time ago, but I didn't get around to upload them. Here's one of the sets.

[1] Comment when taking.
[2] Feedback is appreciated.
[3] Credit
jeweledicecream somewhere. Resources post, userinfo, I don't really care as long as you credit.
[4] Don't offer on other sites.
[5] When downloading, right click > save target as please.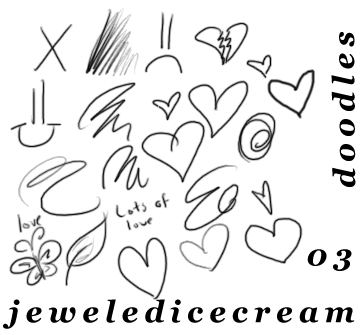 PS 7 / Image Pack



<3 Oddshiz